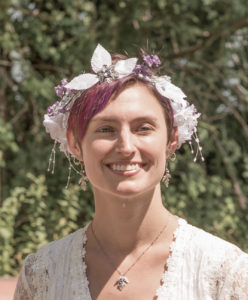 Weyakin Designs is the visual creation project of artist Victoria Chapman. She is a Massachusetts resident and native of New England. Inspired by the forests of the places she has lived and the places she has visited, much of her art contains elements of nature, but also with a touch of magic.
Victoria graduated from the University of Connecticut in 2004 with a degree in Fine Art, with a concentration in Illustration. She works full-time as a web developer and is a full-time stepmom to two awesome kids. She runs Weyakin Designs and her music project Aquaence between it all.
For more frequent updates from Weyakin Designs, visit Facebook and Instagram.
To find out more about Aquaence, visit www.aquaence.com or www.facebook.com/aquaence.